BEST OF KUMAON
6 Nights / 7 Days
Delhi – Corbett (1N) – Ranikhet (1N) – Kausani (2N) - Nainital (2N) – Delhi
CORBETT: Jim Corbett National Park India had the proud distinction of being chosen as the venue for the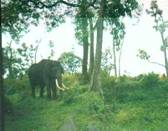 inauguration of Project Tiger in India; earlier part of Uttar Pradesh now comes under Uttarakhand, the newly found state. Jim Corbett National Park India is home to a variety of flora and fauna, Corbett park is famous for its wild population of Tigers, Leopards and Elephants. Corbett Tiger Reserve has a great variety of fauna on account of habitat diversity. In the Jim Corbett National Park are found 110 tree species, 50 mammals' species, 580 bird species and 25 reptile species.
RANIKHET : Ranikhet reflects the very best of the heavenly Himalayas ; their lush green f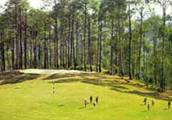 orests, majestic mountain peaks, exotic plant life and attractive wild life. To see nature and its elements in full harmony, the right place to be is Ranikhet.
KAUSANI : Standing 1890 mts. above the sea level, Kausan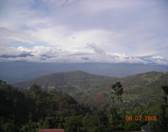 i is nature's own reserve. Even the father of the nation, Mahatma Gandhi had contemplated on the beauty of the region. Several snow- capped peaks stand in a stately row, over 300 kms. in length, shining against the azure sky making the horizon as seen from Kausani and enviable spectacle. The glory of the snow crowned Himalayan range reaches its pinnacle when the sunrays turn them into crimson and gold.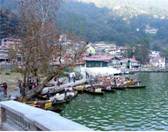 NAINITAL :The beautiful lake resort nestles amidst seven hills in a lush valley at an altitude of 1938 metres. In 1841, the British first discovered Nainital as a holiday resort. Today, the town has emerged as one of the most important hill resorts of India. Nainital is a modem hill resort of northern India (336 kms from Delhi) connected by best-aligned and maintained roads from the railhead of Kathgodam. Railway line was laid upto Kathgodam in 1882. The road passes through forests where occasionally wild animals can also be seen.
Itinerary –
Day 01 - Arrive Delhi - Corbett (250 kms – 6 hrs) : Morning pick up from the place of your choice and drive to Corbett. Explore the Resort and its picturesque surround ing in the afternoon. Overnight stay.
Day 02 - Corbett - Ranikhet (95 kms - 4 hrs) : After early morning tea/coffee with cookies drive to the gate of Corbett for early morning jeep safari through Jim Corbett Tiger Reserve. Later check out fro the hotel and drive to Ranikhet. Overnight stay.
Day 03 - Ranikhet - Kausani (70 kms – 3 hrs) : Morning explore Ranikhet. Ranikhet is one of the most beautiful and charming hill resorts of the hills of Uttarakhand. Afternoon drive to Kausani and check in at the hotel. Over night stay.
Day 04 - Kausani : Standing 1890 mts. above the sea level, Kausani is nature's own reserve. You can enjoy the breathtaking views of the Himalayas and serve as the romantic gateways. Over night stay.
Day 05 - Kausani - Nainital (115 kms – 4 hrs) : After breakfast drive to Nainital. Evening enjoy boat ride at Naini Lake. Over night stay.
Day 06 - Nainital : Morning enjoy city tour of Nainital. Nainital is a glittering jewel in the Himalyan necklace, blessed with scenic natural splendor and varied natural resources. Dotted with lakes, Nainital has earned the epithet of 'Lake District' of India. Over night stay.
Day 07 - Nainital - Delhi Depart (300 kms – 8 hrs) : After breakfast drive back to Delhi airport/railway station for your onward journey. Drop at Delhi.
---
More Itineraries: