Garhwal Gateway
5 Nights / 6 Days
Delhi - Haridwar (2N) – Mussoorie (2N) - Rishikesh (1N) - Delhi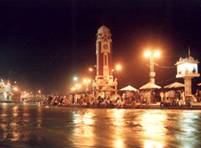 Haridwar Haridwar is the gateway to the four pilgrimages of Uttarakhand. It's also your starting point on the journey to the sacred sources of the rivers Ganga and the Yamuna. ancestors who had perished due to sage Kapil's curse. The penance was answered and the river Ganga trickled forth from Lord Shiva's locks and its bountiful water revived the sons of King Sagara. In the tradition of Bhagirath, devout Hindus stand in the sacred waters here, praying for salvation of their ancestors.
Mussoorie, Popularly known as the Queen of Hills, this charming hill station, 34 kms from Dehradun is situated at an altitude of 2003 mts in the Garhwal hills. above sea-level. Mussoorie is one the beautiful hi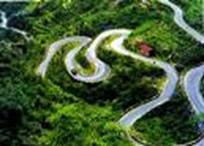 ll stations in India and the most frequently visited. It provides excellent respite to people who want relief from the hot sultry conditions of the plains, especially since it is close enough to the capital to make just weekend trip. Also, major Hindu pilgrimage sites like Kedarnath, Badrinath, Gangotri, Yamunotri, Haridwar, Rishikesh are not far from this place. In 1820, Captain Young of the British army was influenced by the beauty of this place and made it his residence. The name, Mussoorie is derived from plants of 'Mussoorie' which were found in abundance here. After its discovery, this hill station gradually developed as a centre of education, business, tourism and beauty.
Rishikesh It is associated with Ram. According to legend, har e he came on the advice of sage Vasishtha to do

penance for killing Ravana. the king of Lanka. There are scores of ancient temples and ashrams affording spiritual solace to pilgrims, the important among them being temple of Bharata Pushkar temple, Shatrughan temple, Lahkhsmana temple, Geeta Bhawan and the Punjab Kshetra. Rishikesh, also known as the "place of sagas" is a spiritual town situated 24 kms upstream from Haridwar, at the confluence of the Chandrabhaga and Ganga. It is believed that God by the name of "Hrishikesh" had appeared as an answer to the hard penances by Rabhiya Rishi and henceforth the place derived its name. It is the starting point for the Char Dham pilgrimage and an ideal destination not only for pilgrims but also for the people who are interested in meditation, yoga and other aspects of Hinduism. For the adventure seekers, Rishikesh is the suggested place for starting their trekking expeditions to the Himalayan peaks and for rafting. Also, International Yoga week which attracts participation from across the world, is held here, every year, in February on the banks of the Ganga.
Itinerary
Day 01 - Arrive Delhi - Haridwar (230 kms – 5 hrs) : Upon arrival, meet and drive to Haridwar. Explore the Hotel and its picturesque surrounding in the afternoon. Evening time can be visit for Ganga Aarti. Overnight Stay.

Day 02 – Haridwar : After break fast can be visit Mansa Devi, Chandi Devi, Bharat Mata temple etc. Over night stay.

Day 03 – Haridwar - Mussoorie (85 kms – 2hrs) : After breakfast drive to Mussoorie. After fresh up visit to mall road, camel bach road etc. Overnight Stay.

Day 04 – Mussoorie : After break fast sight seeing at Mussoorie. Kempty Fall, Company Garden, Surkanda Devi, Dhanoulti etc. can be visit. Overnight Stay.

Day 05 – Mussoorie – Rishikesh (75 kms – 2 hrs) : After break fast proceed to Rishikesh. Ram Jhula, Laxman Jhula, Tapovan etc. can be visit. Overnight stay.
Day 06 – Rishikesh – Delhi (250 kms – 6 hrs.): After break fast proceed back to Delhi. Drop at Delhi.
---
More Itineraries: